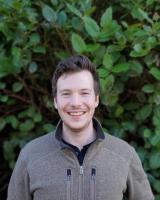 Engineer in Training (E.I.T.)
Brodie has a degree in Civil Engineering that he completed at the University of British Columbia in 2019 and is currently an EIT. He was born and raised in Kelowna but has worked throughout the province in places like Vancouver, Penticton, Burnaby, Tofino and now Port Alberni.
Brodie started his career in general contracting, supporting the construction of large civil infrastructure such as wastewater treatment plants, power transformer stations, water treatment plants and water reservoirs. He has additional experience in project management, asset management, municipal engineering, water supply, oil and gas regulation, and dam safety and integrity. Brodie is passionate about engineering practices and looks to gain skills in consulting and design until achieving his professional engineering designation.
In his spare time, Brodie enjoys playing sports and spending time outdoors, specifically football, rugby, biking, hiking, water sports and personal fitness. He enjoys working in his yard and spending time with his partner Sophia and their two cats.