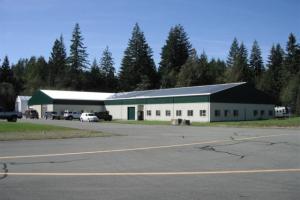 Client:
Coulson Group of Companies
Coulson Aviation specializes in helicopter logging, forest fire suppression, and airliner passenger transport. Their complex at the Alberni Valley Regional Airport serves as a base for their maintenance and high tech fabrication, as well as a hangar for their helicopter operations.
McGill Engineering has assisted the Coulson Group with the design of the Helicopter Hangar, the Motor Maintenance Building, and the final expansion for the Composite Materials Fabrication Shop, each with its own challenges and specific requirements.